9/8/2021 Update:  
As an OR Manager Conference participant, you know firsthand the energy, excitement and business that are generated when perioperative leaders come together. We are looking forward to hosting a safe and productive OR Business Management Conference on September 27-29 and wanted to share some important details as you prepare for the show:
Bring your masks to the OR Business Management Conference – In accordance with CDC and county recommendations, masks will be required at OR Manager Conference unless you are presenting on stage or eating or drinking.
Vaccinations are encouraged for all attendees and required for our staff – While it is highly encouraged, we do not require proof of vaccination to attend our event. Our onsite OR Business Management Conference staff in gold name badges and our service providers are required to provide proof of vaccination prior to the event.
COVID-19 Precautions – OR Business Management Conference and our venue and service partners are committed to enhanced safety measures at the event. Those efforts include thorough and constant cleaning and sanitizing of surfaces, meeting rooms and exhibit spaces. Hand sanitizers will be present throughout the entire conference area.
Sheraton San Diego Hotel & Marina recently implemented the following enhancements:
• Contact-less check-in, check-out experience.
• Rearranging common spaces to allow for social distancing.
• Electrostatic sprayers with hospital-grade disinfectants, to support our already rigorous cleanliness protocols.
7/26/2021 Update:  
Many of you are wondering if the cancellation of other event cancellations has any impact on the status of the OR Business Management Conference. I am happy to report that it does not. OR Business Management Conference will be live and in-person September 27-29, 2021, at Sheraton San Diego Hotel & Marina, in San Diego, CA.
For our part, we've been meeting regularly with Sheraton, monitoring the venue's status as well as any changes to health and safety protocols. We are two months away from our event, so we will communicate any specific mask and social distancing requirements closer to the date. But rest assured that the venue is fully open and actively hosting events.
While I don't anticipate the 2021 event to break attendance records, our attendee pacing has been consistent, with dozens of perioperative leaders from across the country registering to attend on a weekly basis.
Furthermore, we've been surveying the community regularly and two points have stood out:
• Perioperative leaders understand the value of being together and want to return to in-person events.
• Our community are largely vaccinated and will adhere to local health and safety policies (e.g., wearing masks indoors, etc.)
It goes without saying that the COVID situation is ever-changing. We are committed to prioritizing the health of all attendees, exhibitors, and staff.
Stay well, and I look forward to seeing you in San Diego!
Mike Conti
Brand Director, OR Manager Conference
5/20/2021 Update:  
The city continues to make progress in its reopening efforts with vaccinations continuing to gain momentum. As of 5/20/21, over 85% of the goal population (aged 16 or older) has received at least one vaccine and over 65% are fully vaccinated (see chart here).  When normalized for population, California currently ranks lowest in the nation in new confirmed cases per day (see chart here).
This means we continue to be in AWESOME shape for the 2021 OR Business Management Conference, which takes place September 27-29, 2021, at the Sheraton San Diego Hotel & Marina. We are so excited that our recent sentiment survey results show overwhelming support for hosting the conference in-person this year! Our next pricing deadline is September 9th, but don't wait to register to secure your spot!
5/1/2021 Update:  
Meetings and events can OFFICIALLY resume in San Diego! Events the size of OR Business Management Conference are already taking place, and large tradeshows will resume on June 15th, 2021.  City and venue officials have told us that there will not be anything that pushes rollout dates, so we are a full go for OR Business Management Conference in September.
Onsite Protocol:
We appreciate your support of the OR Business Management Conference, and want to ensure you have a safe and healthy experience while onsite. We are working with Sheraton San Diego Hotel & Marina and our supporting vendors to create a safety plan and protocols. We will continue to update this page as plans are finalized. Below, you will find what our partners are doing to ensure your safety.
Partnering Hotel
Marriott – As we welcome you back to our hotels around the world, we are committed to providing you with a safe environment that aligns with expert protocols for working to defeat COVID-19. Consisting of in-house and outside experts in food and water safety, hygiene and infection prevention, and hotel operations, our Marriott Cleanliness Council is redefining our cleaning and safety standards.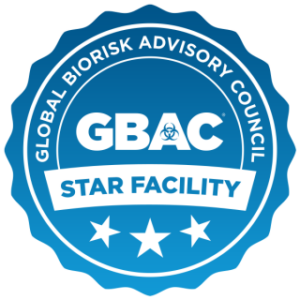 The Sheraton San Diego is an accredited GBAC STAR™ facility.  To be awarded the GBAC STAR™ accreditation a facility must have established and maintained a cleaning, disinfection and infectious disease prevention program to minimize risks associated with infectious agents like the novel coronavirus (SARS-CoV-2).
Helpful Resources